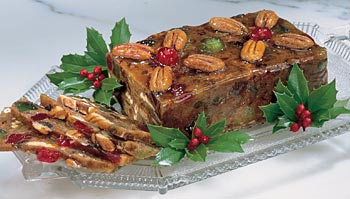 Pecan Fruit Cake
An old family recipe!
Made from an old family recipe, our baked fruitcake is filled with an abundance of candied pineapple, cherries and our freshest pecans. Each cake is baked slowly to perfection, then covered with the secret recipe glaze.
(2 lbs.)

Order by December 8th for Christmas delivery!

Click here for holiday ordering information!