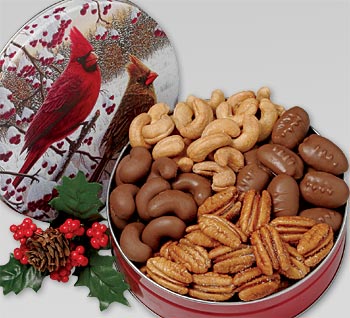 Sweet Harmony
A harmonious combination of salty & sweet!
This handsome Holiday tin is sure to warm their hearts with it's marvelous combination of Salty & Sweet! Irresistibly filled with equal portions of
Mammoth Roasted Salted Pecans, Jumbo Roasted Salted
Cashews, Milk Chocolate Covered Mammoth Pecans, and
Milk Chocolate Jumbo Cashews.

Order by December 8th for Christmas delivery!

Click here for holiday ordering information!