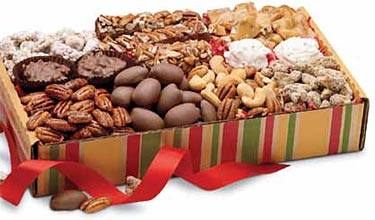 Southern Delight
The perfect snack gift!
The perfect way to send a variety of individual, snack-size goodies. The Southern Delight includes serving size bags of Pecan Brittle, Praline Pecans, Frosted Pecans, Honey Glazed Pecans, Milk Chocolate Pecans, Roasted and Salted Mixed Nuts, Fiddlesticks, Pecan Clusters, a Pecan Log, and Pecan Divinity.

Order by December 8th for Christmas delivery!

Click here for holiday ordering information!