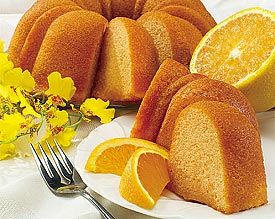 Honeybell Orange Lover's Cake
Fresh Oranges Are the Secret!
We're always trying to improve on our cakes. Each year our bakery's goal is to create the world's most scrumptious, fresh orange cake!

Our Unbelievably-Moist recipe scored a home run with the staff. Fresh, Florida oranges make this light, flavorful cake a runaway favorite!

Order by December 8th for Christmas delivery!


Click here for holiday ordering information!