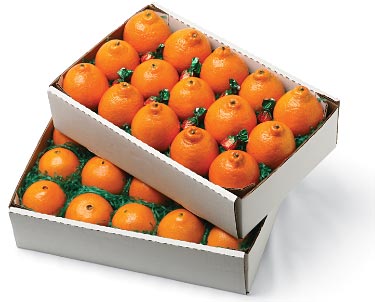 Al's Honeybell and Navel Combo


By popular Demand! Limited Time Offer $5.00 off on EACH BOX!!
What's a Honeybell? A unique, very rare, hybrid-orange cross with a taste that's out of this world, best describes our fabulous Florida Honeybells (also known as Minneola Tangelos). They're so rare, in fact, that less than one person in 5,000 has ever been lucky enough to taste this delicious fruit.
Read "The Story of the Honeybell."