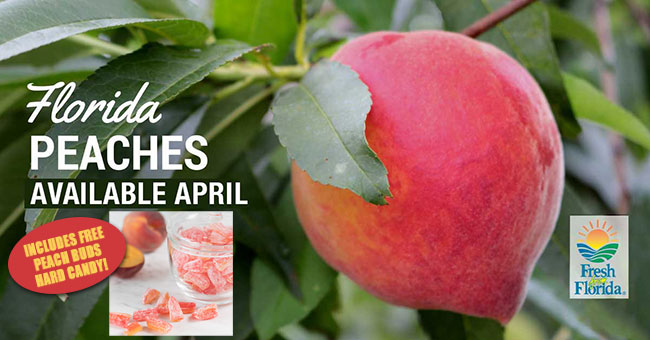 "Early Season" Peaches from Florida
FREE SHIPPING!
One of my very best, citrus grower friend happens to be a mighty good Florida peach
grower too. Every April he delivers his peaches to our Fort Pierce store. The retail
customers can't get enough of these petite, super-sweet, Fort Pierce grown Peaches.
So, we decided to start shipping our peaches to fruit lovers who can't make it down
to Al's Family Farms Florida store.

Sorry no shipments to CA, AZ, AK or Canada.