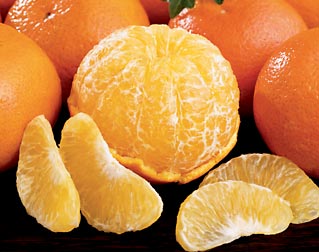 Temple Tangerines and/or Temples & Rubys
Queen of the Crop!
Queen of the crop, zesty, tantalizing taste & aroma. Easy peeling. Some seeds. Temple Tangerines are my favorite tangerine of the season. Temples have the biggest flavor of any variety in the grove. Their zipper skin peels in a snap, filling the room with a zesty aroma that is positively heavenly!
NOTIFY ME WHEN THIS ITEM BECOMES AVAILABLE.