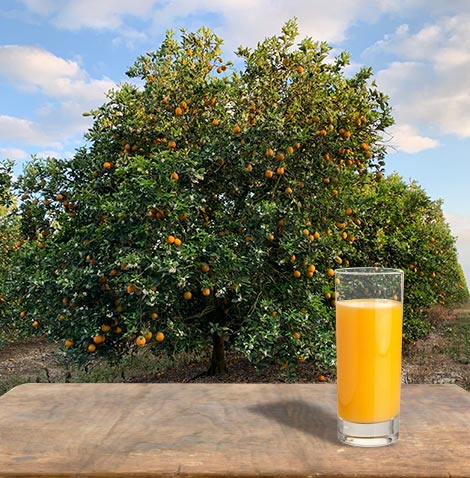 Juice Oranges
Late season Valencias...Not pretty but great for juicing, No Frills Boxes Now Available
The last variety of Florida Citrus to ripen are Valencia Oranges. They stay on the tree longer than any other orange and are literally bursting with sweet, golden juice.
In mid-winter we ship either Navels or Hamlin Oranges. Since we are already squeezing juice oranges for our store's juice we also make them available for shipping to those who want to make their own fresh squeezed juice at home.

Juice oranges are just that...for juicing so they're not pretty or big, just juicy and sweet! Hamlins and Valencias are Florida's best juice orange. (Also delicious when sliced and in cool fruit salads.)
NOTIFY ME WHEN THIS ITEM BECOMES AVAILABLE.
All Juice Oranges


Not pretty but oh so juicy! Juice Lovers Rejoice, New No Frills Boxes Now Available